From the preparations, the design and decoration to the coordination of the wedding day. We offer you a complete and exclusive service, in which we will help you to create and organize your wedding in a totally customized way, taking care of all the details to make your wedding an unique and unforgettable day.
The Integral Organization Service include
include: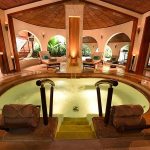 We put at your disposal all our creativity to personalize your wedding or event with unique details that convey the elegance and good taste you are looking for. From having all the information about your wedding, and after getting to know you up close, we will work on the conceptual and personalized development of the decoration, until its staging.
The Decoration Service Include:
So that you can enjoy your wedding day and not have to be aware of assemblies or concerns, we offer a D-day coordination service in which our professionals control every detail so that everything goes perfectly. We will meet with you to know all the aspects that you have prepared in the months of organization of your wedding and we will elaborate together a schedule that helps us to supervise that everything happens as you have planned. The day of your wedding you will enjoy the peace of mind that we have everything under control, and you can focus on what really matters.